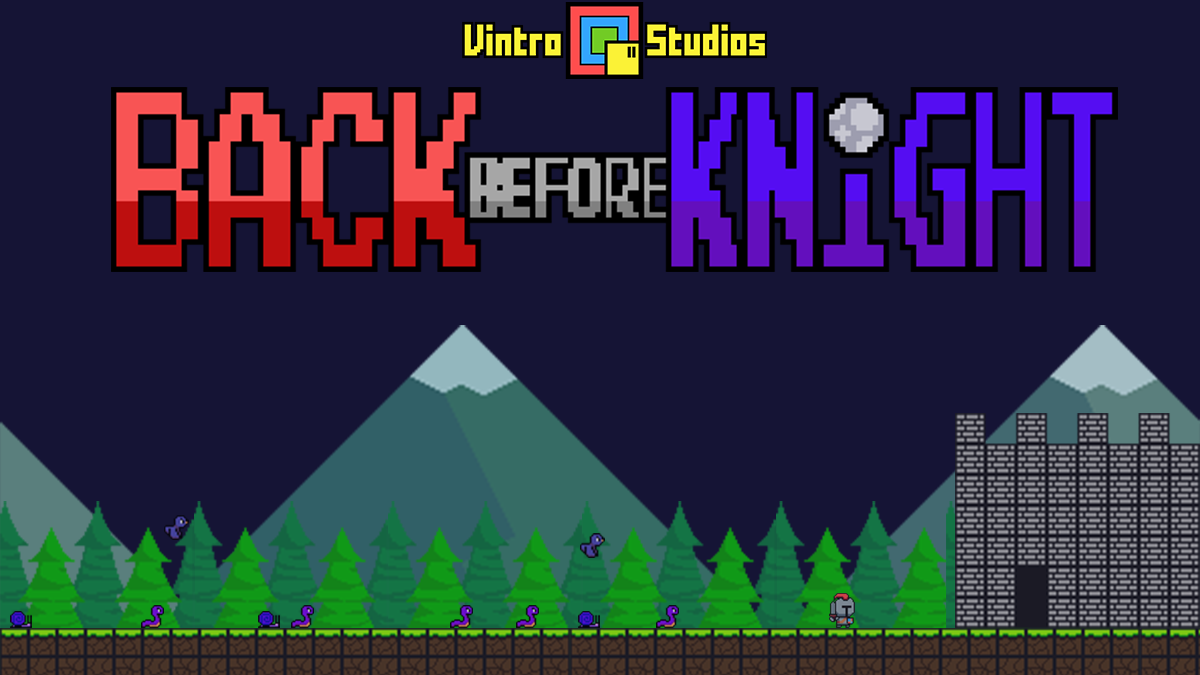 Back Before Knight
A downloadable game for Windows
This game was made for the 2 week long Opera "Notice Me" game jam.
"Back Before Knight" is a fast-paced, procedurally generated, precision platformer all under the pressure of a ticking clock that sets your curfew. Stay too long and the monsters will get real dangerous real fast.
This game was made by Vintro Studios (Me) as a solo participant in the Notice me game jam. Explore 4 unique worlds with various mechanics to test your platforming skill. However, if you don't make it to the end of the level by the time night falls, the creatures of the night will become strengthen and attack our knight (you).
Controlls:
WASD / Arrow Keys / D-pad: Move (up enters doors)
L / X / Bottom Button: Jump
K / Z / Right Button: Attack
This game was designed as an ode to the long-gone era of arcade games, with random elements that can be overcome with mastery of the mechanics. That begs the question, how far can you get?
Website: https://www.vintrostudios.com
Itch Page: https://vintro-studios.itch.io
Instagram: https://www.instagram.com/zeggamer1/
Download
Download
NoticeMeGameJam_KnightRunner.zip
9 MB